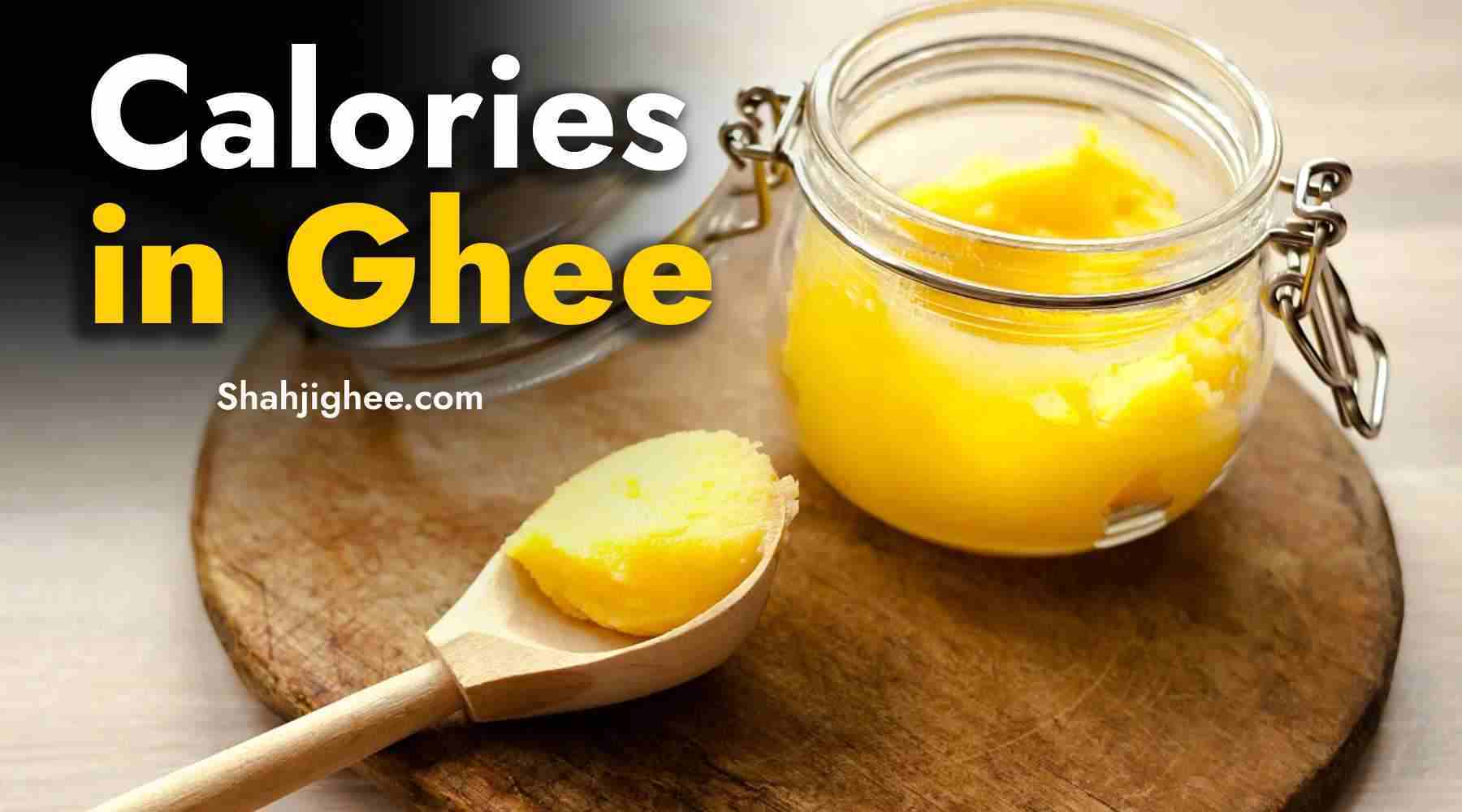 Ghee is an old favourite among Indian families for its heavenly taste and aroma. A teaspoon of it in your dal takes the flavour to another level of deliciousness. Smearing it on your chapatis raises the aroma manifold.
Ghee has always had a dominant culinary presence in the Indian subcontinent. The ancient Hindu texts and epics like Yajurveda, Mahabharata, Charaka Samhita, and Sushruta Samhita laud the properties of desi cow ghee. No ritual is complete without the presence of ghee.
It is also interesting to note that Buddhism likens 'ghee' to the Nirvana sutra (the highest stage of learning). Even in the middle eastern culture, grass-fed cow ghee is believed to be a Shifa (cure) and dawaa (medicine). Recently, desi ghee has gained prominence in the cuisines of Western countries as well.
Nutrition Facts in Ghee
Desi ghee has the goodness of antioxidants, fat-soluble vitamins, and essential fatty acids like Butyric acid, DHA, and CLA. Its consumption in small amounts daily does the body a world of good.
Ghee intake promotes gut health and better digestion. It also enhances bone development, mental skills, and immunity. The key elements of ghee cure inflammation, free radicals, and toxicity. Its application on t
he skin relieves joint pain and dryness.
Ghee is now a hot favourite in weight management and fat loss diets. It relieves stress and insomnia and is beneficial for the heart too. Moreover, as it is devoid of milk solids, people who are lactose intolerant can also include it in their diet.
The nutrients included in a tablespoon of desi ghee are evident in Table 1 below.
Relation between tablespoon and teaspoon
1 tablespoon = 3 teaspoon, so if 1 tablespoon contain 15g of ghee that means 1 teaspoon contain 5g of ghee( 15g/3 = 5g ).
Nutrition in 1 tablespoon of ghee
This nutritional information provided by the USDA (U.S. DEPARTMENT OF AGRICULTURE) for one tablespoon (15g) of ghee is given below:
| | |
| --- | --- |
| Amount in 1 tablespoon of ghee | 15g |
| Calories | 130 Kcal |
| Fat | 14 grams |
| Saturated fat | 9 grams |
| Monounsaturated fat | 4 grams |
| Polyunsaturated fat | 0.5 grams |
| Protein | trace amounts |
| Carbs | trace amounts |
| Vitamin A | 13% of the Daily Value (DV) |
| Vitamin E | 3% of the DV |
| Vitamin K | 1% of the DV |
How Many Calories Are In 1 tablespoon of Ghee?
The amount of calories in a tablespoon of ghee (15 g) is 130 kcal. Almost 100% of the calories in ghee come from fat. In general, the calories in 1 tablespoon of ghee account for 31% of the daily calories required from a 2000 cal adult diet.
Ghee is mainly consumed with roti and pulses. The amount of calories in 1 roti with ghee (weighing 56 g) is 256 kcal. Of those calories, 61% come from fat, 33% from carbohydrates, 4.2g of fiber, and 6% from protein. It is recommended to put only 1 teaspoon of ghee in a chapati. 1 teaspoon of calories of ghee (4.3g) corresponds to 37 kcal.
Calories in Ghee ( In-Depth Details )
Calories in 1 Spoon of Ghee
1 teaspoon of desi ghee (4.3 g) has up to 37 kcal. One tablespoon (approx 14 g) of desi ghee contains 112 kilocalories. The overall fat content in ghee contributes nearly all of its calories. An adult consuming 1 spoon of ghee a day is fulfilling 31% of his daily calorie requirement.
Calories in 1 Roti With Ghee
All across India, Rotis smeared with ghee are part of daily meals. Ghee topped roti (almost 56 g) has 256 kcal (assuming a teaspoon is applied). A majority of these calories (61%) are due to fat, 33% are due to carbohydrates, and 6% are from protein. It is advisable to put only 1 teaspoon of ghee on one chapati.
Calories in 100 grams of Ghee
Do you know that butter contains 717 kilocalories? On the other hand, the same amount of ghee has 900 kilocalories. But while butter has 51% saturated fats, and 3 gm of trans fats, desi ghee has 60 % saturated fats and no trans fats.
Trans-fats or trans-fatty acids are exceedingly harmful. Trans fats decrease good cholesterol and raise bad cholesterol, which increases the risk of heart and blood vessel disease. Ghee is therefore much superior to your average butter. Calories obtained from desi ghee increase stamina.
1 spoon ghee protein
1 tablespoon contains 0g of protein. But traces of proteins may be left over in the ghee if milk solids (whey) are not completely removed in the clarification process.
100 ml ghee calories
Ghee a high-calorie food contains up to 883 calories of energy in 100 ml of ghee. Ghee is pure fat and has no significant amount of protein, carbohydrates, sugar, or fiber, and 100 ml of ghee consists of almost 99.8 grams of fat.
50g ghee calories
There are 433.33 calories in 50g of ghee. And 1 tsp (15g) of ghee contains 130 calories.
1 tablespoon ghee fat
There are 14 grams of fat in 1 tablespoon (15g) of ghee.
Ghee calories per 10g
There are 82 calories per 10g of serving.
Desi ghee calories per 100g
Desi ghee contains 903 calories, 0g carbs, 100g Fat, and 0g protein per 100g serving
Desi ghee calories per tablespoon
One tablespoon (approx 14g) of desi ghee contains 112 kilocalories.
Calories in Popular food items made in Ghee
Several popular food items in our cuisine use this golden liquid. The approximate calorie values in some food items are listed below (there may be some variation as per the ingredients).
| | |
| --- | --- |
| Foodstuff | No. of calories (Kcal) |
| Dal Fry | 245 |
| Moong Dal Halwa | 212 |
| 1 Besan Laddoo | 307 |
| Ghee Roast Dosa | 83 |
| Ghee Rice | 225 |
| 1 Kaju Katli | 120 |
| 2 piece jalebi | 249 |
| 1 small bowl Kheer | 247 |
| 1 piece Mysore Pak | 260 |
Nutritional Facts Buffalo ghee per 100g
Nutritional facts of buffalo ghee per 100 grams is given below:
| | |
| --- | --- |
| Total Fat | 89.5 g |
| Saturated Fat | 52.0 g |
| Cholesterol | 0.19 g |
| Protein | 0.4 g |
| Vitamin A | 3000 IU |
| Total Energy | 850 kcal |
Ghee - How It's Made
Given below are the key steps in obtaining the golden nectar ghee from milk. The traditional process involves manual churning of curd by Bilona or whisk. The industrial procedure uses machines to churn milk.
Step 1: Milk is obtained from cattle
Step 2: Milk is boiled and cooled. This creamy milk is then curdled.
Step 3: curd is churned to get butter and whey.
Step 4: Butter is heated, melted, and cooked to get ghee and milk residues.
Step 5: Ghee is sieved off and the residue is removed.
Read here to know about How to Make Ghee at Home
At Shahjee, we have preserved the centuries-old tradition of ghee making by the bilona method. We ensure the preservation of nutrients in their purest form.
How Much Ghee to Eat?
Desi ghee needs to be consumed in the melted form to intake appropriate amounts. Taking 2-3 teaspoons of it is enough if added to roti or any meal. Once in a while, more can be taken in the form of rich foods or sweets.
Also Read -
Conclusion
Ghee is a calorie-rich food. It also has many benefits for our health. With moderate consumption and a balanced diet overall, you can achieve a healthy lifestyle.
In the market, adulterated products are also sold in the name of desi ghee. Watch out for any "vegetable ghee" label and know that this is not pure ghee and may have trans fats. Shahji Ghee is one of the best desi ghee in India.
Shahji Ghee Pure A2 Desi Ghee

in India

.
You can
buy Pure A2 Desi Ghee directly from our farm
here -